Alaska Biathlon Association
Alaska's northern latitude offers the longest season for cross-country ski and biathlon training on snow. We have biathlon ranges and clubs in Anchorage, Fairbanks and Nome–Nome hosting the most Western and Northern biathlon range in the world.
In Partnership with local Nordic ski clubs, biathlon clubs and US Biathlon Association, ABA's mission is to grow biathlon opportunities across Alaska and develop biathletes for recreational, national, and international competitions.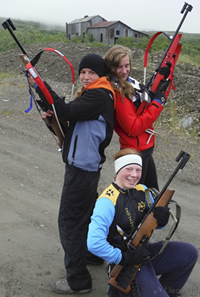 Learn Biathlon
What is Biathlon? Biathlon is a winter sport that combines cross-country skiing and rifle shooting.
Check out how you can participate! Click on a local biathlon club below for classes and rifle safety certification.
Biathlonak.com

AnchorageBiathlonClub.com

NSCFairbanks.org

AnchorageNordicSki.com

Click HERE to learn more
Latest News
Arctic Winter Games 2020 will be held in Whitehorse, Yukon, Canada, 15-21 March 2020. These games are open to athletes born 2002 or later.  Team Alaska selection for Biathlon Ski and Biathlon Snowshoe teams will be completed based on trial races over two weekends:
Arctic Winter Game Trials #1 & #2
9-10 November 2019
Birch Hill Recreation Area, Fairbanks, Alaska
Arctic Winter Game Trials #3 & #4
4-5 January 2020
Kincaid Park, Anchorage, Alaska
Biathlon Ski and Biathlon Snowshoe team members from rural Alaska have been named from WISA races.
More Information coming in October 2019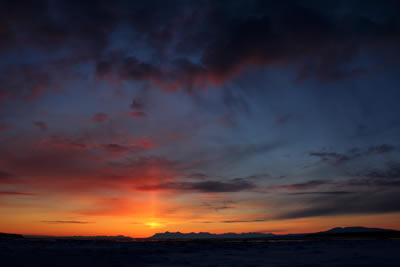 Alaska Biathlon Association Strategic Initiatives:
Grow a supportive statewide biathlon community.

Promote and support recreational and internationally sanctioned biathlon race events around the State of Alaska.

Advise, promote and support the development of biathlon ranges across the State of Alaska

Assist in the development of Alaskan athletes into competitive biathletes at the national and international levels